Product Description
Welding elbow ASTM A234 WPB BE
There are many steel grades of materials of pipe elbows, such as carbon steel elbow, alloy steel elbow and stainless steel elbow.
A234 WPB is the material standard for carbon steel fittings.
Besides seamless elbows, we can manufacture welding elbows of big diameters.
The outside diameter more than 24inch is very big, so it has to be made welded fittings.
Besides butt welded elbows, we can supply forged elbows with high pressure, including socket weld elbows and threaded elbows.
Product pictures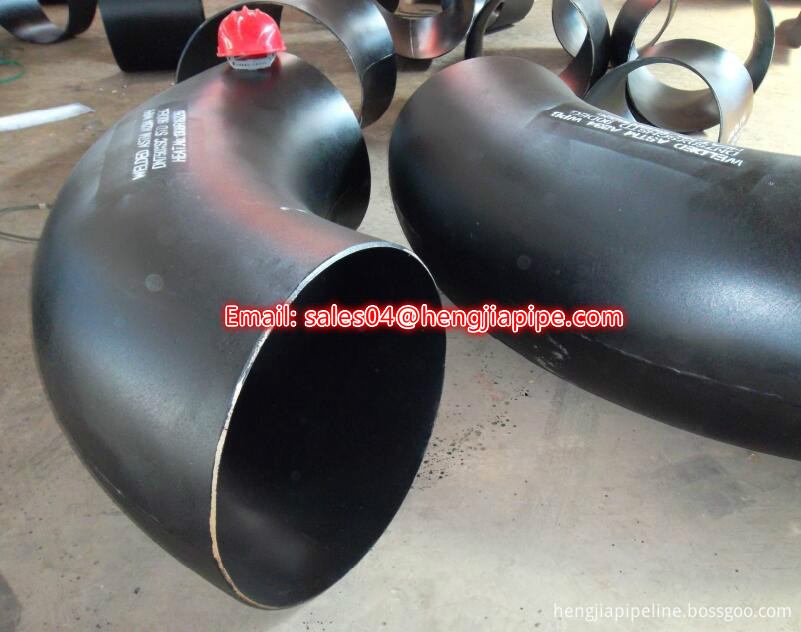 Welding elbow ASTM A234WPB
Welding elbow bevel end

welding elbow BE

Specification for elbow
1.Type:
Elbow (LR&SR )
2.Angle:
45deg 90deg 180deg
3.Material:
Carbon Steel (ASTM A234 WPB, WPC)
Low Temperature Steel (ASTM A420 WPL6, WPL3, WPL8, WPL9)
Alloy Steel (ASTM A234 WP1, WP2, WP5 CL1, WP5 CL3, WP9 CL1, WP9 CL3, WP11 CL1, WP11 CL2, WP11 CL3, WP12 CL1, WP12 CL2, WP22 CL1, WP22 CL2, WP22 CL3, WPR, WP91, WP911)
Stainless Steel (ASTM A403 WP304, WP304L, WP310S, WP316, WP316L, WP321, WP347, WP348, etc)
4.Sizes
1/2''-24''(seamless)
26''-72''(welded)
5.wall thickness:
SCH5-XXS
6.Marking:As per customer request