Product Description
Butt weld tees are a kind of pipe fittings
, which is mainly used to connect the pipeline and change the direction of fluid.
About butt weld tee, there are 2 different types, one is equal tee, the other is reducing tee/ unequal tee. If size of three holes are equal, it is called equal tee.
If its three holes are not equal, the diameter of run pipe are same, but branch pipe`s diameter is smaller than that, it is reducing tee or unequal tee. Some clients want to buy galvanized pipe tee and split tee, they can be produced by our factory too.
Butt weld pipe fittings are widely used in many projects, there are butt weld elbow, butt weld tee, butt weld reducer, butt weld cross, butt weld cap etc.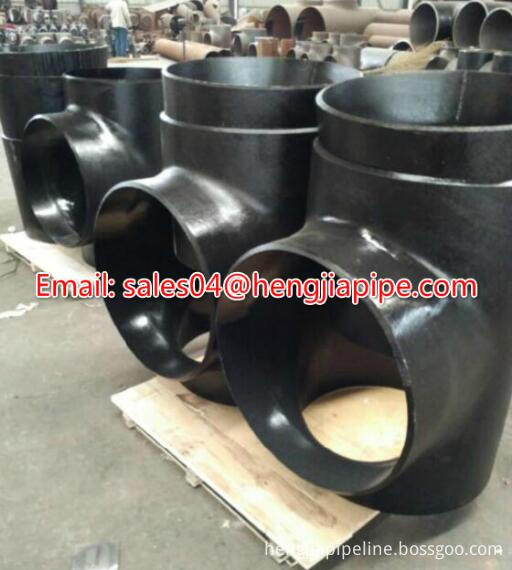 carbon steel equal tee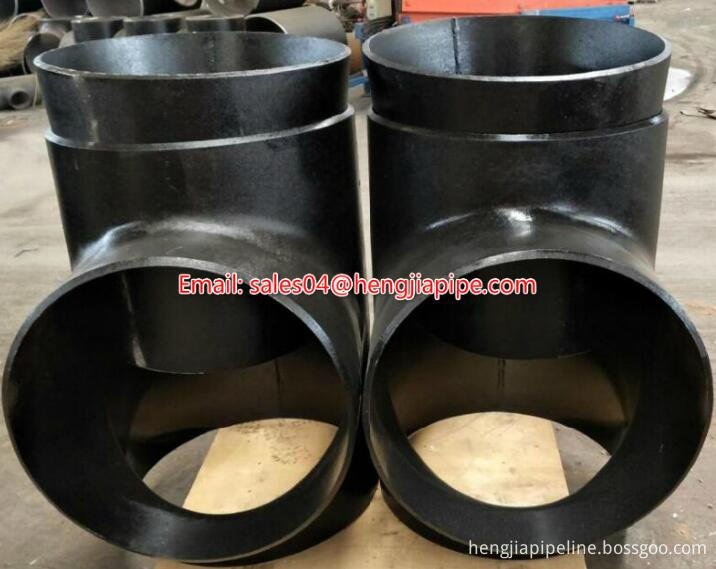 DIN equal tee
butt weld equal tee
Specifications for tee fittings
1. Type: equal & unequal/reducing
2. Size:1/2``-24``; 26``~72``
3. Wall thickness:SCH5~XXS
4. Material: Carbon steel, alloy steel, stainless steel, aluminum
5. Usage: Shipbuilding, construction, power plant, gas, chemical etc.
6. Package:Wooden cases, pallets or as per customer request.
7. Origin: China