Product Description
ASTM A234 GR.WPB SMLS equal tee
ASTM is short for American society for testing and materials. SMLS is short for seamless. A234 WPB is a kind of carbon steel.
ANSI B16.9 is a kind of manufacture standard from America that covers related information for butt weld fittings.
About tee types, there are butt weld tees, socket weld tees and threaded tees.
Product show
ASTM A234 GR.WPB equal tee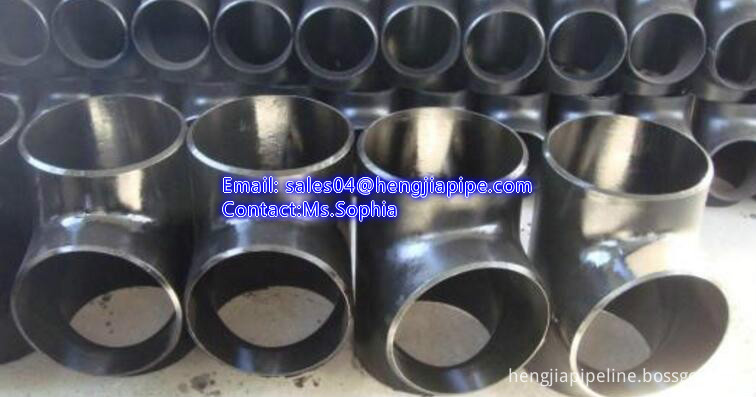 butt weld SMLS equal tee

Product specifications
1.CARBON STEEL: ASTM A234 WPB, WPC; ASTM A420 WPL9, WPL3, WPL6, WPHY-42, WPHY-46, WPHY-52, WPHY-60, WPHY-65, WPHY-70,
ALLOY STEEL: ASTM A234 WP1, WP11, WP12, WP22, WP5, WP9, WP91
STAINLESS STEEL: ASTM A403 WP304/304L, WP316/316L, WP321, WP347
2.Size Range:
Carbon Steel: From ½" up to 24"
Stainless Steel (Seamless): From ½ up to 24"
Stainless Steel (Welded): From 26" up to 72"
3.Wall thickness
Carbon & Alloy Steel: SCH STD, XS, XXS, SCH 10 ~ SCH 160
Stainless Steel: SCH 5S, 10S, 40S, 80S