Product Description
The shape of pipe bends look like butt weld elbow. These bend fittings are with bevel end. There are different of bend radius and materials. Bend radius include 3D bend, 4D, 5D, 6D etc. Besides seamless bends, there are weld bends. It depends on clients` requirements. The material of black steel bends are carbon steel. Many clients want to buy A234WPB bend.
Some bends are with tangent length, but some bends are without tangent length. Like elbows, customers also need to provide angle of bend, such as 45deg bend, 90deg bend etc.
Product show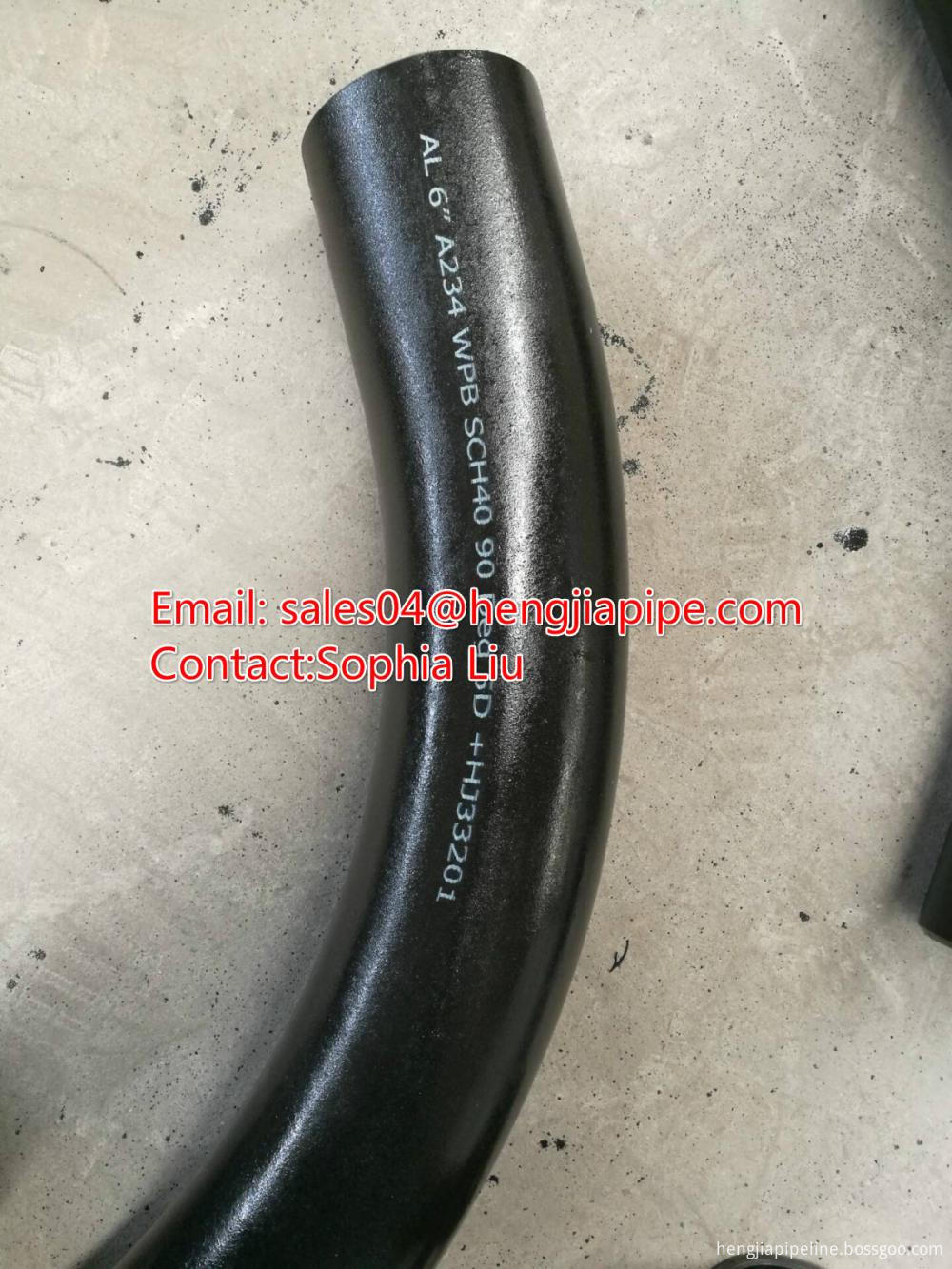 ASME B16.49 BEND

CS pipe bend with tangent length
ASTM A234 WPB bend

Specifications
1.STANDARD: ASME B 16.49
2.BENDING RADIUS (R): R=3D.4D.5D.6D.7D.8D.9D.10D
3.BENDING ANGLE (θ):15deg, 30deg, 45deg.60deg.90deg.135deg,180deg,and also could manufacture according the angles given by the clients.
4.STRAIGHT LENGTH (L):The length between two ends general from 300mm-1500mm, and also can product according to the clients' requirement to product.
5.OUTER DIAMETER (D): D≤1800mm
6.WALL THICKNESS (T): T≤120mm