Product Description
API 5L GR X60 SMLS pipes
There are seamless pipes and welded pipes. Materials of steel pipes cover many steel grade, mainly include carbon steel, alloy steel and stainless steel. According to manufacture process, seamless pipe is divided into hot finish & cold drawn. For the seamless pipes, there are bevel ends & plain ends. Both ends of seamless steel pipes can be protected by plastic caps. As for the length of per piece's pipe, it can be 6m, 11.8m fixed length, or random length.
Product show for seamless pipes
API 5L seamless pipes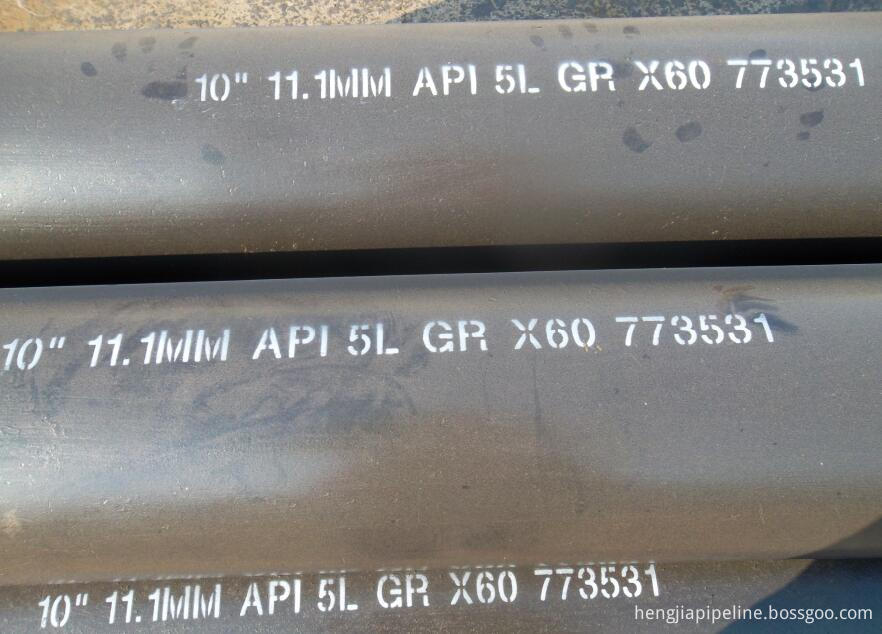 API 5L seamless pipes

Specifications for seamless pipes/tubes
1. OD:Hot finish:2``-30``, cold drawn:0.875``-18``
2. WT:Hot finish:0.250``-4.00``, cold drawn:0.035``-0.875``
3. Length:Random length, fixed length, single random length (SRL), double random
length(DRL).
4. Surface treatment:Transparent oil, rust-proof black oil or hot galvanized steel pipe
5. End:Plain end(PE), bevel end(BE)